Socal Sewer Construction realized that it is common for bathroom sinks, tubs, showers and toilets to become clogged. We understand how frustrating this issue can be, which is why our local drain experts are here to bring you the best and fastest bathroom drain cleaning services in the Long Beach community and surrounding areas! Socal Sewer Construction wants to fix your bathroom drain problem, but also prevent it from happening again in the future.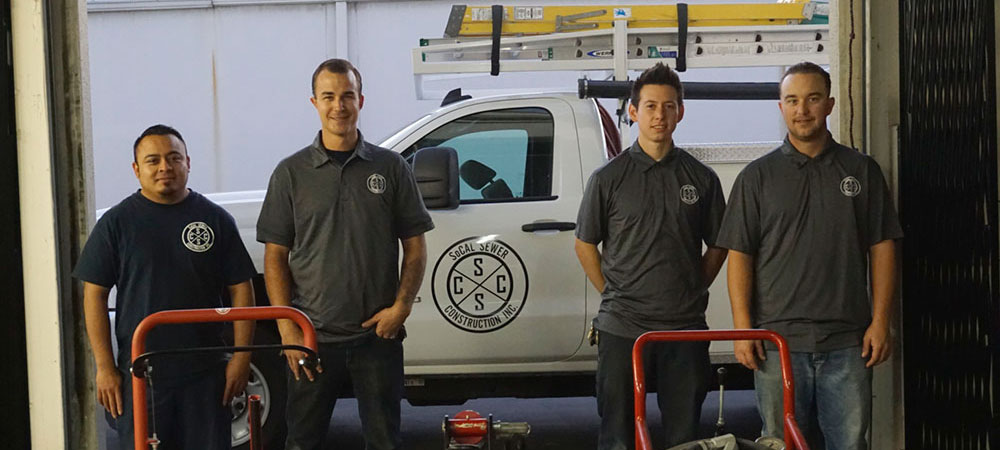 What Causes a Clogged Bathroom Drain?
When it comes to your bathroom drains, soap is not the only thing making its way down the drain. Hair and products like gels and face masks can often lead to a clogged shower or tub. The longer your hair, the more likely it is for a drain to become clogged. Drains can also become clogged overtime due to soap scum, shaving cream and hair product buildup. We suggest investing in a drain catcher to prevent these problems from happening. If drain clogs do happen, we are here to assist you.
We understand that a clogged toilet isn't anyone's favorite subject to talk about. However, clogged toilets happen to everyone eventually. The most common cause of a clogged toilet is from flushing items other than toilet paper down the drain. Paper towels and diapers should never be flushed down the toilet and often times are the culprit. If you are a parent then I'm sure you understand that sometimes young children flush toys and objects down the toilet out of curiosity. This can lead to a plumbing nightmare. Luckily, Socal Sewer Construction is here to clean up the mess so you don't have to! Another reason for a clogged toilet is tree roots finding their way into sewer lines. Once tree roots make their way inside of your sewer lines, they can cause pipe blockage, resulting in a clogged toilet or drain.

Schedule a Consultation
If you are experiencing bathroom drain problems, Socal Sewer Construction has the solution. Our team of local drain experts are here to help with bathroom drain cleaning and more. When it comes to clogged bathroom drains, we do not recommend trying to tackle the problem yourself. Unclogging bathroom drains yourself can be dangerous, messy and often times can lead to even more problems. Our professionals are here to fix the problem safely and efficiently. Give us a call today for a mindful and long-term solution!
Applies to residential customers only.
Cannot be combined with other offers.
Does not include toilet removal.
Cannot be applied to multiple clogs, or more than one clog.
Clogs or blockages must be adequately accessible, no access through roof vents.
For multistory buildings, repairs are applied only to the 1st or 2nd floor. Special cannot be applied to buildings taller than ten stories.
Services not applicable include: Deck Drains, Pool Drains, Roof Drains, Yard Drains, Rain Gutters, Patio Drains.
Coupon must be presented to technician at time of service.
15% Off Repairs for Senior Citizens, Active and Retired Military*
"I found our plumber for life! We called SoCal sewer and they came out within the next few hours. Unclogged a couple of our drains and had an excellent attitude! Great prices too! I definitely recommend them.

Melanie W.

"Great company! They replaced my sewer line for one of my rental properties, their quote and final bill were reasonable, the owner was honest and a hard working guy, most importantly, they did a good job.

Brent H.