Often times the smallest drain clogs can lead to the biggest problems. All of the pipes and drains in your house are connected to the main sewer line, which is why it is important to fix drain and pipe problems as soon as they arise. Are you dealing with a clogged kitchen sink?
If you have noticed that your sink is draining slowly, if your garbage disposal isn't working correctly, or if you are experiencing another issue with your kitchen drain, Socal Sewer Construction is here to help!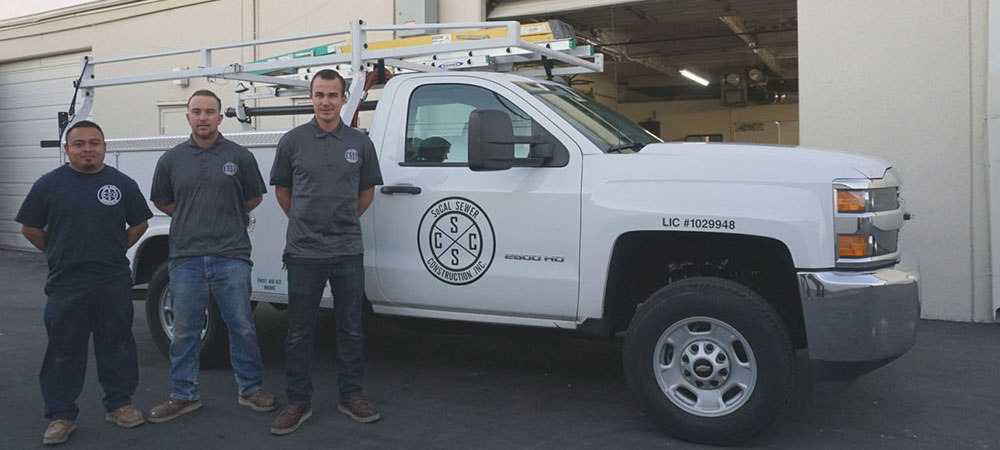 What Commonly Causes Kitchen Sink Clogs?
Unfortunately, kitchen sink clogs are a very common issue. Kitchen sink stoppage occurs when debris get stuck in a pipe or drain. This can be caused by a variety of issues. Most of the time, kitchen sink stoppage is due to problems with a garbage disposal, including diminished blades.
Another cause is clogged pipes. Pipes become clogged when debris gets caked to the walls of the pipes, or when a single piece of large debris gets lodged inside of the pipe. Common sources of debris include, egg shells, grease and coffee grounds. Sometimes the debris is too far down for you to reach, this is why it is important to call a professional. A clogged drain can also lead to faucet stoppage. Faucet stoppage occurs when water cannot get through because of clogged pipes. Drain clogs are inconvenient and can lead to other problems overtime, this is why it is crucial to resolve these issues as soon as possible.
Schedule a Consultation
Our professionals at Socal Sewer Construction are experienced and here to assist with clogged pipes, kitchen sink stoppage and faucet stoppage. Whatever your drain problem may be, our team of local drain experts have the solution. Our skilled professionals are here to help with all of your drain cleaning needs. Socal Sewer Construction recognizes that drain cleaning is an essential part of home and commercial property maintenance. If you live in the Long Beach community or surrounding areas and want the best drain cleaning service, give us a call! We are local, reliable and experts at drain cleaning. Socal Sewer Construction brings our customers the best kitchen drain cleaning in the area at affordable prices. If your kitchen sink is backed up, clogged or if you are experiencing any other issue call us today! We are here to assist with your drain cleaning needs.
Applies to residential customers only.
Cannot be combined with other offers.
Does not include toilet removal.
Cannot be applied to multiple clogs, or more than one clog.
Clogs or blockages must be adequately accessible, no access through roof vents.
For multistory buildings, repairs are applied only to the 1st or 2nd floor. Special cannot be applied to buildings taller than ten stories.
Services not applicable include: Deck Drains, Pool Drains, Roof Drains, Yard Drains, Rain Gutters, Patio Drains.
Coupon must be presented to technician at time of service.
15% Off Repairs for Senior Citizens, Active and Retired Military*
"Would definitely recommend SoCal Sewer for your plumbing needs. Fast response time and I was a big fan of the detailed explanation for the work that was going to be done. A lot of times these companies will just give you a quote and not explain with detail the work they need to perform. Very professional workers.

Beau A.

"Nice experience regarding their installation and set up of washer and dryer hookups into my rental property. They had several challenges regarding connecting to sewer line, which is one of the reasons I contracted sewer specialists for this job. They also handled the painting, drywall and everything else. I highly recommend.

Brien P.